To unlink your Zilliz Cloud account from Google, please
1. Go to Account Settings on Zilliz Cloud and click the button to unlink from Google.
2. Click Confirm to continue.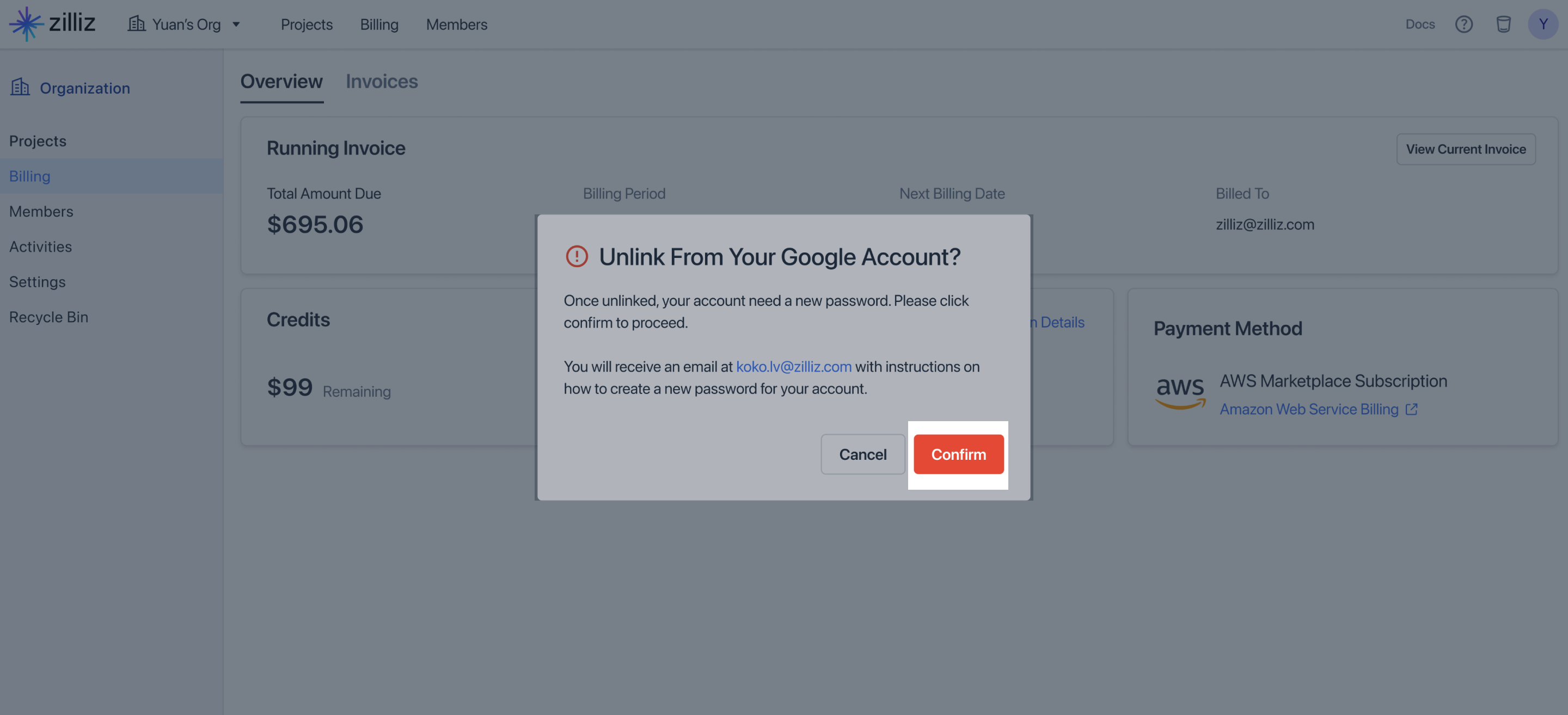 3. Check your email inbox for detailed instructions on how to unlink from Google and set up your new Zilliz Cloud account.